Alaska Salmon Fishing Guides
Affordable Alaska Salmon Fishing Trips
Guided Salmon Fishing Trips Only 90 Minutes Drive North of Anchorage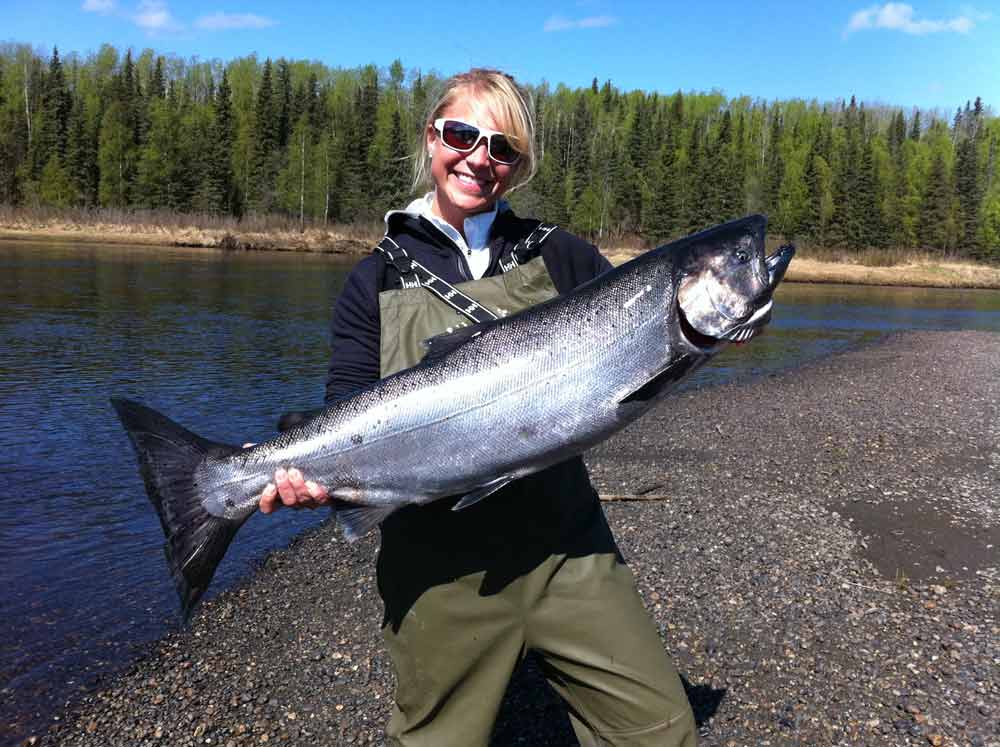 Half Day Charters
6 hours dock to dock or until limits are reached. Half Day Charters depart twice daily at 5am and 11:30am.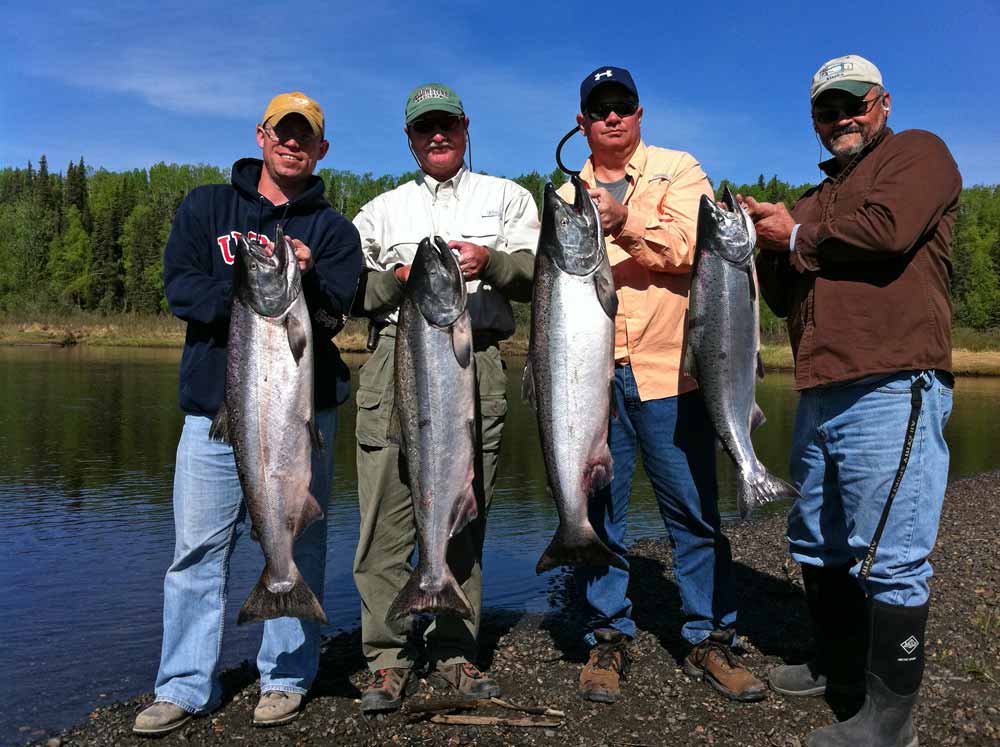 Full Day Charters
8 hours dock to dock or until limits are reached. More time to catch fish and enjoy Alaska's beauty. Departs at 5am.
Private Charters
Reserve the boat for just your group for a half day or full day charter. 4 seat minimum required.
Great Salmon Fishing!
We offer fully guided Alaska salmon fishing trips to The Deshka River, Little Susitna River, or tributaries of the Big Susitna River. These are some of the most productive salmon fishing streams within driving distance of Anchorage.
Exciting Alaska Adventure!
Ride with us in our jet powered custom built river boats into wild Alaska which can only be accessed by boat or airplane. We take you where the roads don't go where you'll experience the real Alaska.
Affordable!
Compare our prices and you'll see they very affordable. Plus, since our charters begin just a short drive north of Anchorage, it means our salmon fishing charters are much easier and affordable to get to than other fly out trips or destinations located much further away.
Family Friendly!
We take hundreds of people salmon fishing every summer and many are families with children. Our fishing guides are family friendly folk that talk and behave in a way that we would want someone to act in front of our own kids.
Closest Alaska Fishing Guides To Anchorage
If you're looking for fun things to do near Anchorage, then you're in luck! Our Alaska salmon fishing trips are the closest guided salmon fishing charters to Anchorage.
You can fly into Ted Stevens International Airport in Anchorage, rent a car, and literally be at the boat launch ready to board our boat in just 90 minutes! Plus, our salmon fishing guide service is located right along the Parks Highway corridor not far from some of our most famous attractions such as:
iFish Alaska Guide Service salmon fishing trips depart daily from either the Deshka River or Little Susitna River, which are only a short 90 minute drive from Anchorage, and a 45 minute drive from Wasilla. Click on the buttons below to print detailed driving directions to the places where we meet you for our Alaska trips.
Video From Alaska Fishing Trips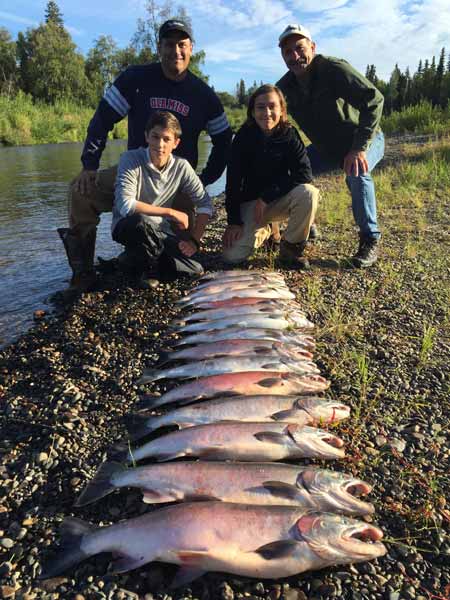 Alaska Salmon Fishing at it's Best!
We take pride in providing safe, family friendly,
Alaska salmon fishing
adventures in one of the worlds most beautiful places.
Our salmon fishing trips are the closest guided salmon fishing trip to Anchorage, which makes them some of the most convenient and affordable fully guided fishing trips found anywhere in Alaska.
Ride with us in one of our comfortable custom welded jet powered boats, and let us take you "off road" to some of the most productive fishing Alaska has to offer. We fish calm river systems running our boats upriver through shallow riffles where cars and foot traffic can't go.
We offer both morning and afternoon charter option to fit your travel schedule. Mornings tend to be more productive but we still do catch good numbers of fish all day long. Our experienced fishing guides specialize in salmon fishing local rivers systems such as the Deshka and Little Susitna. Their patient instruction and extensive knowledge work together to provide you with a fishing trip of a lifetime.
If you'll be near Anchorage Alaska and you dream about catching an Alaskan salmon, then we hope you will call iFishAlaska Guide Service 1 (907) 357-0131 or book online to schedule your next Alaska fishing trips with us.
Driving Directions to Deshka Landing Boat Launch
Half Day Salmon Charters
May 23 – Aug 23 2021
Full Day Salmon Charters
May 23 – Aug 23, 2021
Now Offering Hooligan Charters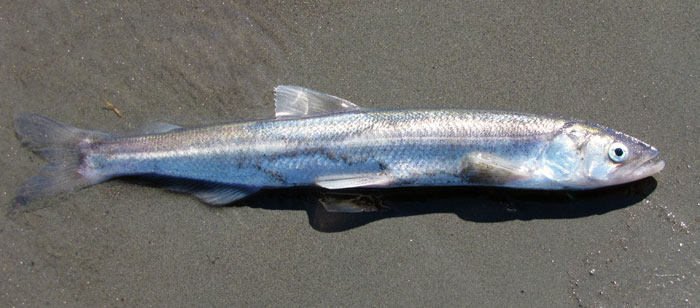 Drop off Hooligan Fishing $100 per person
iFish Alaska Guide Service now offers hooligan fishing charters on the Big Susitna River in mid to late May. When these little fish run in the Big Su you can fill up coolers full of them in just minutes! Typically we see hooligan start to show up in the last week or two of May and the run usually lasts for about a week. Call us to get on the list and when we see the run starting to show up we will call you to schedule a time for you to get on the boat.
Experience You Can Trust
iFishAlaska Guide Service
offers fully guided Alaska salmon fishing trips close to Anchorage.
If you have friends or family visiting this summer or if you are planning Alaska fishing trips for your Alaska vacation, we'd love to take you on one of our salmon fishing trips.
Our Alaska fishing trips mainly target two species of Alaska Salmon: king and silver salmon. We offer 3 different Alaska fishing tours for your convenience.
USCG Licensed & Insured Fishing Guides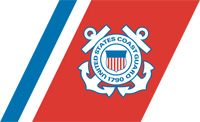 Our fishing guides are licensed and carry credentials with both the Untied States Coast Guard and the Alaska Department of Fish and Game.
We're insured, first aid certified, drug tested and experienced on the rivers we fish.
When you go Alaska salmon fishing with us, you can rest assured that we will do our best to keep you safe. All of our Alaska fishing trips are conducted with a USCG licensed guide.
What Our Customers Are Saying
We Use Top Quality Fishing Gear
Tackle Shops | Alaska Hunting Guide | Website Design & Managed Hosting