Your Alaska Fishing Guide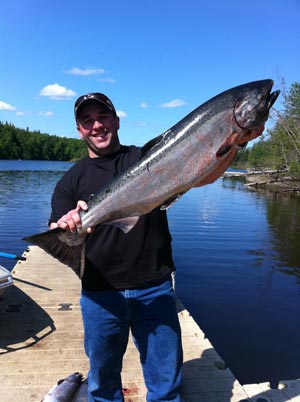 Resident Alaskan Guides
Lots of "Alaska fishing Guides" are folks that get summer jobs running boats for guides yet many of them have never fished or navigated the rivers they will be guiding folks on.
We are Alaska residents that live here and fish here year round. We have decades of experience angling for salmon and wild native Rainbow trout on the very same rivers we will be taking you to. This experience shows and is one of the reasons customers continue to come back year after year.
Family Owned and Operated Fishing Business
iFishAlaska Guide Service is a locally owned, family run, small business based right here in Willow, Alaska. Our Alaska Fishing Guides and Charters operation caters to both visitors and tourists, as well as local Alaskans. Each year, people from all over the world book fishing trips with us and enjoy experiencing a part of Alaska they can't see from the road.
Likewise each year we have lots of local Alaskans who either want to get out and catch fish themselves or have relatives visiting that they want to take out. Either way we enjoy the mix of locals and visitors in the boat each day.