Experience A Fully Guided Salmon Fishing Charter
If you have never fished with experienced salmon fishing guides, your in for a treat. The guides of iFishAlaska Guide Service fish nealry every day of the salmon season on the same local rivers which means they know where to take you and what to use to catch Alaska salmon. You have the potential to catch 4 out of 5 species of salmon that migrate in our local rivers. The Deshka River, Little Susitna River, and tributaries of The Big Susitna River are some of the best salmon water in South Central Alaska. Were definitely the best salmon fishing spots near Anchorage, our largest city.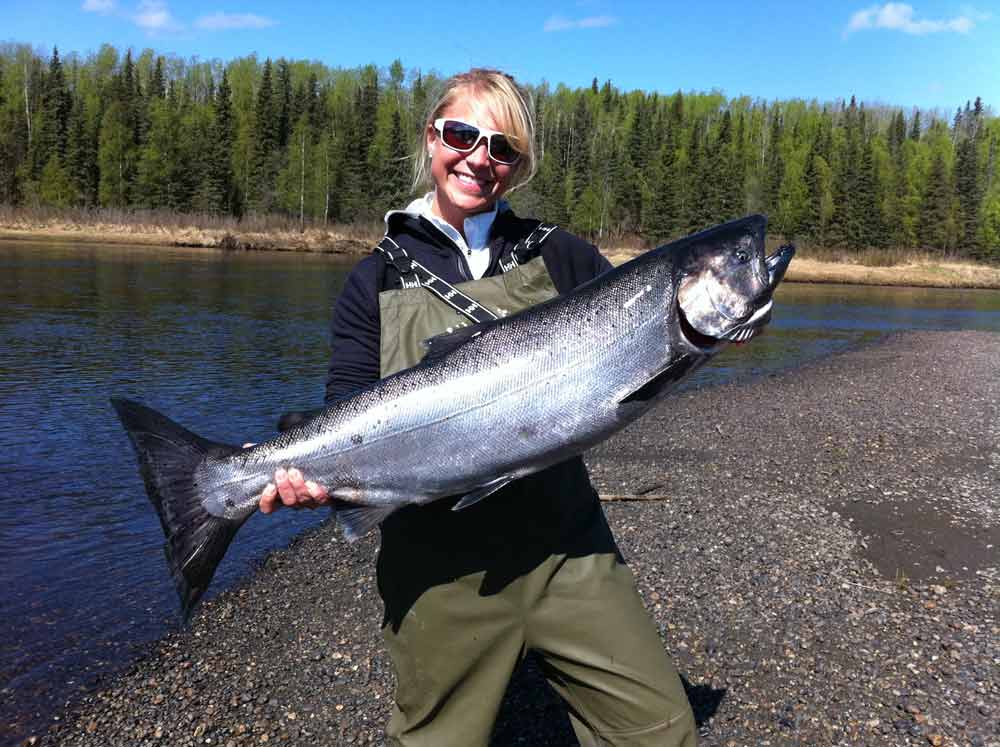 6 Hour Salmon Charter
6 hours dock to dock or until limits are reached. Half Day Charters depart twice daily.
• Morning Trip Departs at 5am
• Afternoon Trip Departs at 11:30am
• Starting at $120pp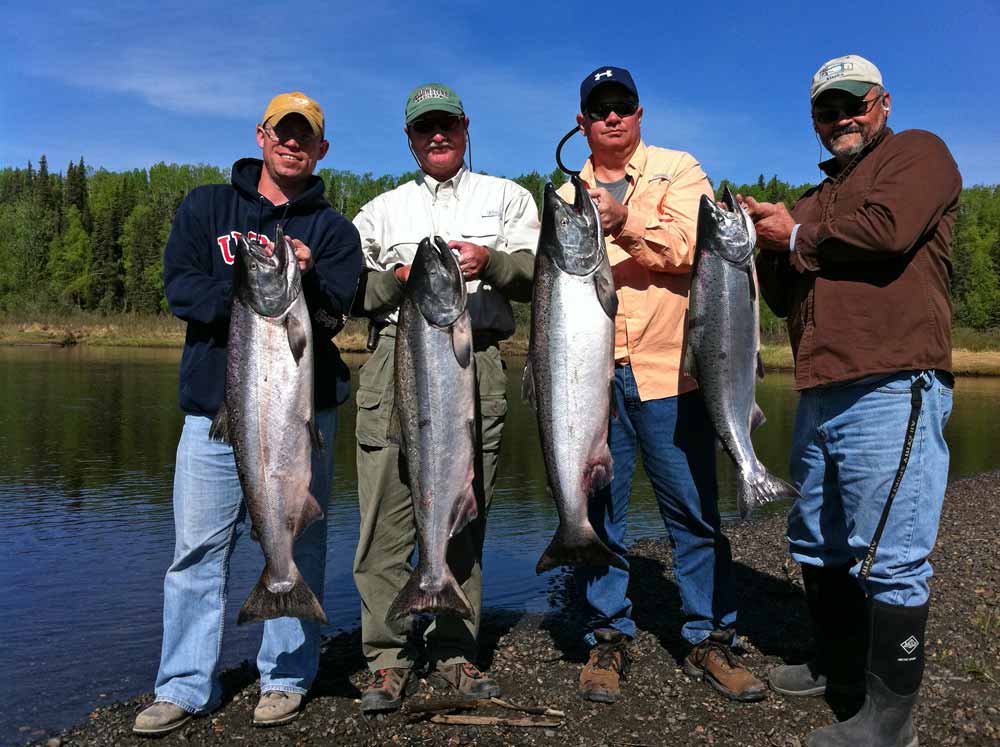 8 Hour Salmon Charter
8 hours dock to dock or until limits are reached. More time to catch fish and enjoy Alaska's beauty.
• Full Day Trips Departs at 5am.
• 4 Person Minimum
• Starting at $180pp
Guided Alaska Salmon Fishing Trips
Our guides take pride in providing a family friendly, safe, and enjoyable salmon fishing experience. We work hard from the time we leave the dock to the time we return to give you the best guided salmon fishing trip possible. We enjoy showing our guests the beauty and majesty of "our backyard". We love living and fishing in Alaska and we want you to enjoy it to.
We Bait Your Hook
You never have to worry about baiting your own hook or tying up youru own fishing gear. Thats why you have us! Our guided fishing trips include are full service when it comes to all the rods, reels, tackle, and bait.
We Clean Your Fish!
When the trip is over our expert salmon fishing guides will fillet your salmon for you and provide a plastic bag so you can transport them to your vehicle. We recommend bringing a cooler in your vehicle to keep your fish cold as you transport them.
We Teach You How!
Most of the people that come on one of our guided salmon fishing charters are not expert fishermen. We welcome all novices to fish with us and we are always happy to teach our guests how to cast, set the hook, and play the fish. It's fun for us to teach folks about fishing and help propagate the sport for generations to come.
Experience Alaska With Us!
We will take you on an exhilarating ride on Alaska rivers in our custom built jet powered river boat. It's a comfortable 24′ aluminum boat with comfortable seats and plenty of room to fish. You can mix in with other to form a group or you can book an exclusive charter for just your group.
Salmon Run Timing
King Salmon Season May 14 – July 13
King salmon are the largest and most sough after species that run in our streams. In the areas we fish, kings begin to arrive in early May and the season continues until July 13th. We begin our season each year with a week of what we call our "
early season king special
" at discounted rates. The run builds into late May and we consider mid June our peak season for kings.
Silver Salmon Season July 14 – Aug 25th
Silver salmon, chum salmon, and pink salmon all begin to arrive in our streams around the middle of July. This makes for some really fun fishing and provides our guests the chance to catch multiple salmon species on the same trip. While all of them are fun to catch, silvers are the target fish for our charters. The silver run builds into late July and we consider the last week of July and first week of August to be the peak.
Your Invited Experience an Alaska Salmon Fishing Trip & Adventure with Us!
If you're flying into Ted Stevens International Airport in Anchorage you can rent a car and after a short 90 minute drive you'll be at the dock ready to jump on board to go fish with us. We will take you off the road to see some of Alaska that most folks don't get to see. We see wildlife on our charters as well as amazing views (weather depending) of Denali, which is North Americas tallest peak.
We often see moose, bald eagles, beavers, arctic terns, loons, as well as an occasional rare spotting of a brown or black bear. The jet boat ride itself is fun and exciting as we journey upstream through shallow riffles so shallow it sometimes makes you want to pick up your feet as we shoot through them. We invite you to experience all this with us by booking a trip now with our convenient online booking system.